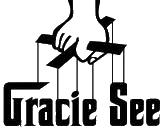 Gracie's Pastaria
Providing great service, great food, and the best environment around! Check out our great selection of drink specials for customers. We are on Michgan Ave between Inkster and John Daly. Order online today!
98%
of 337 customers recommended

Hours of Business

Monday - Thursday

11:00 AM - 10:00 PM

Mo,Tu,We,Th 11:00-22:00

Friday

11:00 AM - 11:00 PM

Fr 11:00-23:00

Saturday

12:00 PM - 11:00 PM

Sa 12:00-23:00

Pasta,Italian,Pizza,Soup,Salads,Seafood,Gluten-Free

We're giving away FREE
Gift Certificates to our Loyal Customers!