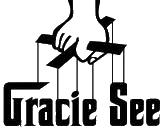 Gracie's Pastaria
Providing great service, great food, and the best environment around! Check out our great selection of drink specials for customers. We are on the corner of Hill St & Michigan Ave. Just three blocks southwest of Lower Rouge Park. Order online today!
98%
of 292 customers recommended

Hours of Business

Monday - Thursday

11:00 AM - 10:00 PM

Mo,Tu,We,Th 11:00-22:00

Friday

11:00 AM - 11:00 PM

Fr 11:00-23:00

Saturday

12:00 PM - 11:00 PM

Sa 12:00-23:00

Pasta,Italian,Pizza,Soup,Salads,Seafood,Gluten-Free

We're giving away FREE
Gift Certificates to our Loyal Customers!